See Roger on the Road This Fall!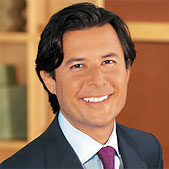 This fall, Shaklee Chairman and CEO Roger Barnett will be coming to a city near you to share the story of Shaklee…our incredible history and legacy, his own story about why he purchased Shaklee and the bright future ahead of us.
He'll also be sharing how you and your guests can be part of making a difference -- not just for yourself and your family -- but for those in your communities who are looking for an opportunity to create multi-generational, residual income and experience a better quality of life.


Be Recognized as a Shaklee Summer Star! Share Shaklee this summer and you can qualify to attend a special Meet and Greet reception with Roger Barnett in each tour city, when you achieve in one of the following categories:
Personally advance in rank during the months of June, July, or August. You must maintain the new rank in the month of September to attend the reception.
Develop a new first level Business Leader in the month of June, July, or August. The new Business Leader must maintain the rank of Director or higher in the month of September to qualify.
Personally sponsor a total of 10 (ten) new GOLD Ambassadors in June, July, and August. (There is no monthly minimum—all 10 can come from the same month or any combination to total 10.)
Save the date* and make plans to invite everyone you know to see Roger in a city near you.
*Dates subject to change. Check events.shaklee.com for the most up-to-date information.
Tour Dates and Locations
September 8th - Pleasanton, CA
October 1st - Los Angeles, CA
October 3rd - Denver, CO
October 4th - Dallas, TX
October 5th - Chicago, IL
October 24th - New York, NY
October 25th - Nashville, TN
More Information
Visit
events.shaklee.com
for the latest information on:
Tour schedule
Locations
Times.